Reflections at Keppel Bay
Project Name:
Reflections at Keppel Bay
Property Type:
Residential
Address:
1 Keppel Bay View
Ascending like a symphony of chords with its soaring towers and low-rise apartment blocks, this veritable masterpiece commands breathtaking views of the sea and city skyline.
Taking centre stage is a 100,000 square-feet reflecting pool skirting the 24- to 41-storey towers. A host of lifestyle amenities, such as an Olympic-length swimming pool and a state-of-the-art gymnasium, provide stylish settings for leisure and social gatherings.
Within 6 sky towers and 11 fan-shaped villa apartment blocks, you'll find 1,129 well-appointed luxury homes ranging from 2- to 4-bedroom apartments and penthouses; including an exquisite grand penthouse with 6 bedrooms and an entertainment lounge spanning 13,300 square-feet.
Singapore's vibrant, southern waterfront precinct is constantly abuzz with exciting activity, including a selection of amenities unique to its prime location.
All this is but a 5-minute drive away from the Central Business District (CBD), yet comfortably nestled in one of Singapore's best-loved nature and recreation enclaves. Fringing its vicinity are some of the nation's most notable attractions, including Mount Faber Scenic Park, Resorts World Sentosa and VivoCity, Singapore's largest entertainment and recreation hub.
With an ocean playground at your doorstep, homeowners can also indulge in a myriad of waterfront activities at Marina at Keppel Bay. Apart from exclusive use of its facilities and access to the clubhouse including a members' lounge that opens out to a private bay, homeowners are also able to savour a dazzling world of gastronomy at gourmet restaurants and waterfront bars.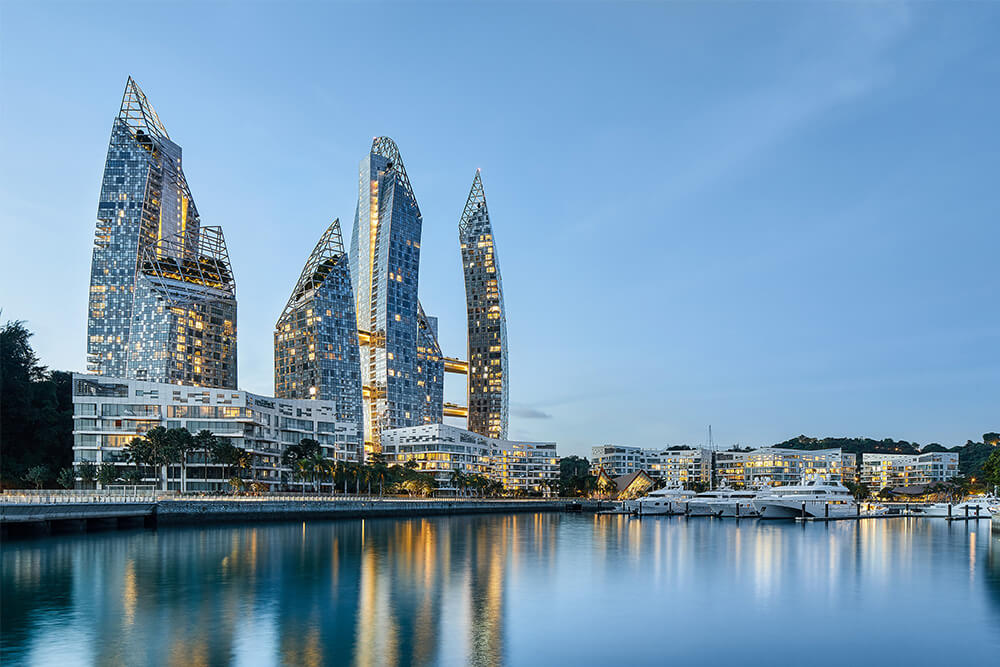 2, 3, 4 Bedroom & Penthouse
Reflections at Keppel Bay